Listen:
Enlightenment of Change -LOYAL: A Leader's Guide to Winning Customer and Employee Loyalty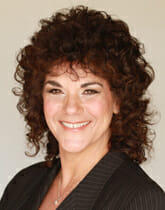 Podcast: Play in new window | Download
Connie's Inspiring Motivational quote is by ~ Frederick Reichheld
I have yet to find a company that has earned high levels of customer loyalty without first earning high levels of employee loyalty."
So what really creates loyalty in the corporate world?
Years ago our grandparents and maybe even our parents worked for one company for their entire career. Maybe 30-40 years. Wow!
For most of us that sounds crazy. 40 years…what? No way!
That's what I call loyalty! In the past … companies were loyal to their employees. In turn …Employees were like the corporate owners extended family. So what the heck happened. Where and when did loyalty go awry? Is it possible to get back company and employee loyalty or are we too late?
Today, we are talking with Aaron Painter. Aaron Painter is the VP of Microsoft China and the author of LOYAL: A Leader's Guide to Winning Customer and Employee Loyalty.
This Microsoft executive explains how accomplished leaders use the time-tested secret of listening to turn the concept of loyalty into a powerful reality. While working in China, Painter experienced firsthand how customer and employee retention is key to building a successful company.
In his new book, LOYAL, Aaron says, "Loyal employees attract loyal customers."
Aaron believes that Companies must adapt to evolving expectations and engage their employees in the same way that they engage their customers. Successful business leaders create a culture of listening across their organizations to inspire loyalty and build a competitive advantage.