Listen:
Enlighenment of Change – Balance All Aspects of Your Life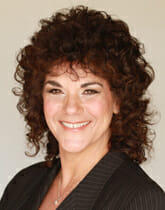 Podcast: Play in new window | Download
Connie's Inspiring Motivational quote is by ~ Brian Tracy
"Just as your car runs more smoothly…when the wheels are in perfect alignment, you perform better when your thoughts, feelings, emotions, goals, and values are in balance."
Wow … Life Balance is something we've been talking about for years – has anyone found it? Or is it just one of those things we dream about?
You probably know someone who you think may have "it" … how do they do it?   Wouldn't you love to know?
So it actually is a possibility to have everything running is synch or at least heading in that direction
Today we are in store for a great treat! Your host, Connie Whitman, speaks with Michael Kohan. Michael is affectionately known as Mukunda and is dedicated to helping his clients and students find balance in all aspects of their lives—emotional, spiritual, mental and physical.
Michael is a Certified Health Coach, Certified Life Coach, Registered Yoga Teacher and Certified Vedic Thai Yoga Body Work Practitioner who works with others to help them restore balance in their lives by helping them to make healthier and more conscious lifestyle choices. Doesn't the name Mukunda sound like a synonym for balance!
Website:  www.yourwellnessyogi.com