Listen:
Improve Your Life By Cleaning out a Closet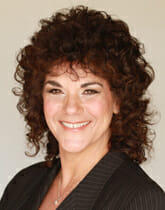 Podcast: Play in new window | Download
Connie's motivational quote today is by, – Cheryl Richardson
"If you want to improve your life immediately, clean out a closet. Often it's what we hold onto that holds us back."
This quote is very insightful because often what we fiercely hold onto, may be what is blocking us from the true life we dream about. It's a blind spot…right? So I need to ask, what are you holding onto, and why, and how may it be holding you back? Really think about this for a minute.
When your home or office is tidy, don't you feel more productive? Don't you think just a little more clearly? Don't you feel a little calmer and respond to issues with more clarity and logic?
This is such an important topic that we all have full control over. It's a choice that we get to make and there are easy ways to remedy our clutter. So if we clear our clutter, both physically and mentally, what can we expect to happen in our lives?
Today your host, Connie Whitman, speaks with Katie Tracy the Simplicity Expert® and owner of Simple Spaces Professional Home Organizers.
Katie is a member of the National Association of Productivity and Organizing Professionals (NAPO) and currently serves as the President of the Northern New Jersey Chapter.
Her core mission is to help those who are feeling overwhelmed to simplify their lives. Katie truly loves seeing how better organization can help clear not only physical spaces but also bring mental clarity too.
Email:  [email protected]
Website:  www.simple-spaces.com