Listen:
Podcasting as a Branding and Marketing Tool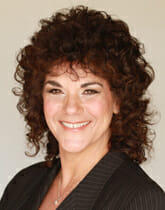 Podcast: Play in new window | Download
Connie's motivational quote today is by, – Adam Carolla
"The thing about a good podcast is you have to have a good host.If you don't have a compelling host then you have nothing"
Podcasts are all the rage…right?Many people prefer choosing podcasts with topics that interest them, versus other more traditional venues like the radio or TV.
So why is podcasting appealing?Probably because there are so many podcasts available, on every topic you could think of.There are no limits! So why are businesses using podcasting to build their business?
Today your host, Connie Whitman, speaks with Rob Greenlee.  Rob is going to help us look at the popularity of podcasting and why businesses may be using it as means of marketing and branding.
Rob started a radio show in 1999 that became the first nationally syndicated radio show in the world to become a Podcast in 2004.
Rob is currently the VP/Head of Partnerships at Voxnest.com and Spreaker.com. Rob is the former EVP/CTO at PodcastOne.com in Beverly Hills, CA and former Content and Business Manager, Podcasts/TV at Microsoft's Xbox Live and Zune. He currently hosts the "SpreakerLiveShow.com" podcast, Weds at 3pm PST and co-hosts "NewMediaShow.com/live" Live Sat at 9am PST/Noon EST.
Rob was inducted into the Academy of Podcasters Hall of Fame in 2017.  Rob travels the USA, Canada and around the world speaking at conferences about podcasting.