Listen:
Taking One Small Step Can Make A Big Difference with Sandra and Pamela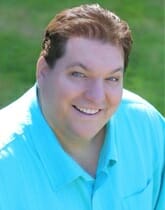 Podcast: Play in new window | Download
Today, I am putting two of our bestselling authors on the spotlight. These two authors are also the first two people who joined our Book to Course Bootcamp. Get to know them more on this episode!
Sandra Mizell Chaney is the author of the bestselling book Inside Secrets to Getting Money for Your Non-profit. She is an amazing friend and a great source. If you have a non-profit and you're looking to fund it, there is no one else I know who can help you do it right the first time better than Sandra.
Pamela Garrison is the author of the bestselling book  Identity Crisis: Rediscover You. She will soon be doing her first speech for Ted Talk next year, and that's what she'll be sharing with us today. Get your pen and paper ready for she's about to give us some powerful stuff!
Join Steve Kidd on this great episode with Sandra Mizell Chaney and Pamela Garrison on Thriving Entrepreneur.