Listen:
Catacombs of Hell by Mary A. Lonergan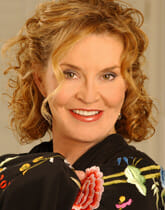 Podcast: Play in new window | Download
Catacombs of Hell by Mary A. Lonergan
THE BOOK IS A FEATURED SELECTION AT THE FRANKFURT BOOK FAIR 2018 HELD IN FRANKFURT, GERMANY OCT 10-14 2018.
The beautiful Madeline Windsor was born and raised in Canada and traveled to Paris, France with her parents. The idea of her own dress-making shop became a reality and because of her hearing disability, she rarely went out on dates. No one embraced her hearing impairment until she met Jack Holt, a vineyard and coffee house owner. A millionaire playboy by reputation he had finally met his match in Madeline. She was unlike any other woman in his life. Her beauty and strong determination captured his heart.
Their relationship was met with a big question: Will Madeline spend her life in Paris or Canada? She must choose between the two countries. Fate, however, had a different idea. Madeline becomes lost in the heart of the Paris Catacombs, a place filled with a history of darkness and terror during the Middle Ages. Madeline is caught between life and death.
What will become of Madeline?
Will she survive?
Will her hearing disability be the reason for her demise?
Will her dreams be realized?