Listen:
Do Your Customers Know What to do Next with Kamala Chambers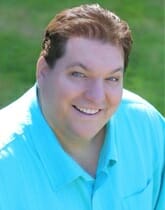 Podcast: Play in new window | Download
Are you leaving your customers confused? Is it clear to your client what
the next step is?
If you are not sure think about how that feels for your customer.  You
need to have a plan.  Your plan needs to be a step by step process that
takes a potential customer to a long term repeat customer.  What we want
is for our customers to be waiting for another opportunity to do business
with us.  Like when you buy something you from the store and really enjoy
it.  Remember how it feels when you just couldn¹t wait until the next time
you could get more?
Not having a plan feels like this:  Think a a time when you have gotten
lost in a store trying to find something.  Remember how it feels to go
where you think something should be and it isn't there?
Have you ever not done business with someone because you were too confused
to make a decision?  Have you ever left a store you intended to buy from
because you couldnt find what you were looking for?  OR how does it make
you feel when someone comes up to you and shows you where something is.
Do you like finding what you want and need when you are ready to buy?
So do your customers!
To help us better understand this is Host Steve Kidd is joined by guest
Kamala Chambers. Kamala is passionate about helping you THRIVE in your
life and in your business.  As a web designer and a relationship coach she
is the perfect person to help you build a stronger relationship with your
clients and live as a Thriving Entrepreneur