Listen:
President Trump, Border Walls, and the French Revolution!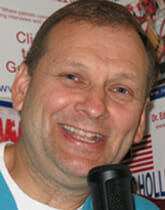 Podcast: Play in new window | Download
What do the border walls, the French Revolution, and President Trump have in common?  We are glad that you have asked because this week's show will help you understand that question. As of this show we have the longest government shutdown in our history and a chaos on the America's southern border, yet the Democrats seem to have their collective heads in the dark.  Collective heads may seem a bit strange as we discuss the French Revolution and how some aspects of that revolution differ from the American revolution.  We also explain what some on the far left want to emulate in the French revolution and we ask the question of the far left, do you really understand what happened to the leaders of the French Revolution? Doc Holliday nails what you simply need to understand.  January 2019 is kicking off with bang and you need to listen to this week's show!