Listen:
Finding Your Voice in Business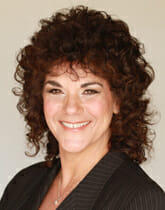 Podcast: Play in new window | Download
Connie's motivational quote today is by the ~ Ellen Page
"When we're growing up there are all sorts of people telling us what to do when really what we need is space to work out who to be."
Do you feel your voice is heard? Do you feel like you have a seat at the table? Women are fairly new in the business world but have we come far enough? Some might say we are undervalued and under paid, while others may say, it's us to up to forge our own path of success. No matter the viewpoint you hold, what are solutions to help women play bigger, be heard so we are part of innovation and earn our spot at the table?
Today your host, Connie Whitman, speaks with Deborah Hardee on this topic. Deborah is a relationship coach who teaches women how to find their voice by learning how to treasure self first. She is an entrepreneur and the creator of the LUVops Training for women who want to attract the right relationships into their lives. In addition, Deborah is a lifelong student of meditation and spirituality.
Website: https://www.luvops.com/
Email: [email protected]