Listen:
Conspiracy Theory or Reality – You Choose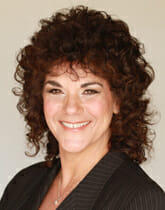 Podcast: Play in new window | Download
Connie's motivational quote today is by one of my favorite people on this earth, ― Ellen DeGeneres
The only thing that scares me more than space aliens is the idea that there aren't any space aliens. We can't be the best that creation has to offer. I pray we're not all there is. If so, we're in big trouble." 
Do you believe in time travel and extra terrestrials?  Do you feel the evolution of human consciousness changing every day in our media?  Is the climate change hurting our environmental balance?  And what do all of these hot topics have in common?  Hillary Raimo!  So who is Hillary Raimo?
Hillary is Connie's guest today and she has taken thirteen years and 700+hours of radio shows and has written a 20-chapter book called The Hillary Raimo Show Transcripts.
She has had many thought provoking, belief challenging, breath taking, mind bending conversations with some of the most important news makers, risk takers, earth shakers and ground breakers on the planet; and turned all this information into a book.
Hillary has a background in business psychology, real estate and insurance and she has bridged the healing arts throughout her traditional training. As a Reiki Master teacher in Usui and Karuna Reiki, a non-denominational ordained minister, author of three books, and longtime well known alternative media radio hostess, Hillary is also an award winning photographer and artist.
As her love for the creative process expanded over her years on the air, Hillary guided, mentored and coached new radio voices as she helped people seeking to bring their voices and viewpoints into the world. Hillary has led groups to Egypt and Sedona, as well as traveled the world photographing landscapes, her favorite being the old growth forests in Ireland and British Columbia.
Website:  www.hillaryraimo.com