Listen:
People Join Companies But Leave Managers – Why?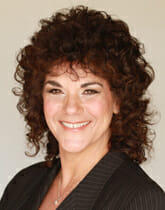 Podcast: Play in new window | Download
Connie's motivational quote is by ~ Ronald Reagan
"The greatest leader is not necessarily the one who does the greatest things. He is the one that gets the people to do the greatest things." 
The saying goes – people join companies and leave managers…Why is that?
Here are some mind-blowing stats.  A Gallup poll from October 2017 states that only 15% of the world's one billion full-time workers are engaged at work. The US does a bit better with around 30% being engaged.  Think for second that means roughly 70% of Americans aren't engaged.
The poll goes on to say, that most Millennials are coming to work with a lot of enthusiasm, but the old management practices and processing of forms, and the ever dreaded, out date annual reviews is sucking the life out of them.
Millennials, different from baby boomers, say their job is equal to or even more important than family.  To them a satisfied work environment is the new American Dream.
The Gallup's analytics concludes that organizations need to change from having process driven managers to "high-performance coaches."  This type of shift will save massive costs by eliminating the out dated practices of filling out forms and checking off boxes to an environment of ongoing conversations versus the once per year annual review.
If this situation is happening at your organization, stay tuned as my guest Jennell Jones and I discuss how to foster inspiring leadership so we can retain quality leaders and employees.
Jennell is the CEO of Jennell Jones & Associates, and specializes in Executive Coaching and Talent Management and has over 25 years of experience in human resources talent strategy. She has been a talent management executive for over 15 years and after running executive development for a top 3 pharmaceutical company, she decided to open her own business.
Jennell works with leaders to assess and enhance executive behaviors such as communication skills, leadership style and stakeholder management.  She is also an expert at creating impactful and practical solutions to address talent challenges like:  recruitment, employee engagement and development, succession planning, to name a few.
Website: www.Jennelljones.com
Email:  Jennell@jennelljones.com