Listen:
Apollo and Me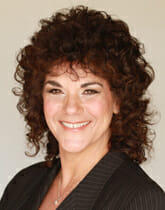 Podcast: Play in new window | Download
"I guess darkness serves a purpose:to show us that there is redemption through chaos.I believe in that.I think that's the basis of Greek Mythology."
Do you have a vivid imagination?  Or do you need to read imaginative novels that help you challenge your status quo life?  I know I do!Isn't it fun to immerse yourself into a novel where magic, mysticism, romance and a Greek Gods are at your fingertips and all you have to do is read the pages set before you?
Today, your host Connie Whitman, speaks with Cate Montana.  Cate shares her new book called, Apollo & Me.  Cate's book combines mysticism and science, magic and myth, passion and romance.  Apollo & Me is a fast paced, cross-time teaching tale that explodes stale beliefs surrounding the relationship between the gods and man, man and woman, sexuality and spirituality, and ultimately the material illusion of the world itself.
Here are some fun facts about Cate and her background:  In 1977 she was a TV production editor/engineer.  Cate then broke the glass ceiling in network sports television, getting hired by ABC Sports as the first woman to work Monday Night Football. A successful career as "one of the guys" in network sports television for ABC, NBC, CBS and ESPN eventually segued into a career in print journalism.
She writes for Psychology Today, the UK publication, What Doctors Don't Tell You and blogs for The Huffington Post.
Website:  www.catemontana.com