Listen:
Is Real Estate Investing Right for You?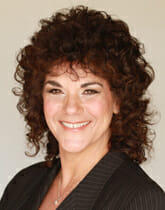 Podcast: Play in new window | Download
Connie's Inspiring quote is by ~ Andrew Carnegie
"NINETY PERCENT OF ALL MILLIONAIRES BECOME SO THROUGH OWNING REAL
ESTATE."
Who knows someone who is doing some form of real estate investing or
flipping houses? You all do – right?
Thanks to HGTV and their shows like Flip or Flop, Property Brothers, and
my personal favorite, "Fixer Upper" with Chip and
Joanna Gaines, this is a hot market.
During the next half hour my guest and I are going to discuss how he
makes money in real estate specifically through distressed mortgages and
notes. What does this mean?
Stay tuned as we dig in and discuss how you may be the next great real
estate investor!
Today your host Connie Whitman, Speaks with Scott Carson town as "the
Note Guy."  Scott has been an active real estate investor since 2002. He
has solely focused on the distressed mortgage and the note industry
since 2008 where he buys and sells non-performing mortgages directly
from banks and hedge funds on properties all across the country.
Scott is the CEO of WeCloseNotes.com, an Austin, Texas based real estate
firm. Scott has purchased over half a billion dollars in distressed debt
for his own portfolio and purchases assets in over 30 states across the
United States. He also helps thousands of other real estate investors
make money along the way.
Scott is a highly sought after speaker on distressed debt, marketing and
raising private capital. He has also been featured in Investor's
Business Daily, The Wall Street Journal and Inc.com. He is also the host
of the popular podcast, "the Note Closers Show."
Website:  www.WeCloseNotes.com [1]
Email:  [email protected]
Free eBook:   noteblueprint.com/freebook [2]