Listen:
Abuse Fuels Happiness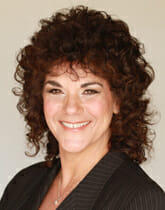 Podcast: Play in new window | Download
Connie
's motivational quote today is by ~ Maria Robinson
" Nobody can go back and start a new beginning, but anyone can start today and make a new ending."
Most of us can look back on our childhood and see a missing piece or two.  Really, has anyone had a truly idyllic upbringing?
Have you let go of those circumstances in your mind?  Or do the shadows creep into the corners and crevices of self-doubt?
Today your host,
Connie
Whitman, speaks with Maria Nhambu, and we are going to speak about true hardship and why she wrote her Dancing Soul Trilogy.
Nhambu was born in Tanzania and was raised by German nuns at an orphanage for mixed-race children. In her Dancing Soul Trilogy, Nhambu shows us how to look past our tragedies to see the seed of a flourishing future.  Her stories come across as a light in the darkness of our fears, our uncertainty, and our hopelessness.