Listen:
The Law of Awareness and Meta-Physics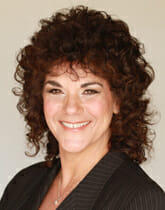 Podcast: Play in new window | Download
Connie's motivational quote today is by ~ Eckhart Tolle
"Acknowledging the good that you already have in your life is the foundation of all abundance."
What does your self-talk sound like?  Do you often find yourself saying things like, "When I get that promotion, I will have enough money to take a vacation." Or, "When I lose 25 pounds, I will be happy."
Sometimes it's hard to break old habits and start to live from a place having everything you already need – right here and right now!
What would your life look like if you flipped the statements above to something like, "I have enough money saved and am excited about my vacation to Jamaica in 6 months."  Even if this hasn't manifested itself yet.  What do you think would happen?
Today your host, Connie Whitman, speaks with Katherine Jegede and they are going to discuss the Law of Awareness and Meta-Physics.  Sounds interesting, doesn't it?  We are going to use her book Infinite Possibilities:  How To Use the Ideas of Neville Goddard to Create the Life You Want, to help us all create the life we imagine.
Kate is a British television presenter and author with a background in science. Her mother first introduced her to metaphysics as a teenager. After postgraduate research at Oxford, Kate moved to Switzerland to work at the World Health Organization.
Additionally, Kate has worked with the BBC Science Unit and BBC Radio Oxford, and served as news editor of the international journal Africa Health. Kate has also presented two science series aimed at young adults for Channel 4 in the UK, earning a BAFTA nomination.
Facebook:
Facebook.com/katherinejegedeauthor