Listen:
Why Turkey Holds Powerful Keys to Peace in the Middle East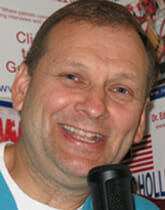 Podcast: Play in new window | Download
Doc Holliday
has part 2 of his fascinating interview with author of
GameChanger
, Bill Gunasti.  In this interview Doc Holliday discovers Gunasti's reasoning of why Turkey holds powerful keys to peace in the Middle East.  These keys include the ability to keep Iran from obtaining a nuclear weapon.  How can Turkey strengthen its relationship to America and what has happened in the past that helps cement Turkey's relationship with the United States. News is busting Washington, D.C. wide open right now and Doc Holliday will deal with those issues next week, but you do not want to miss a voice that is speaking loudly into the ear of President Trump, author Bill Gunasti.  Click on for an outstanding interview and you will hear some things that you have never heard before.