Listen:
Alleged Biden Corruption Comes Into Focus During Doc Holliday's Interview with Rick Gates!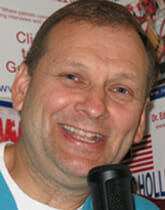 Podcast: Play in new window | Download
The November 3rd election is approaching fast and furious but we still don't know if the Democratic Nominee, Joe Biden,  is a crook or not. Rick Gates was Trump's deputy campaign manager in 2016 and was caught up in the Mueller Report accusations. He has written a new book, Wicked Game, that exposes much about the 2016 campaign and the Mueller aftermath investigation. And on this week's show Doc Holliday interviews Rick Gates. Rick speaks about what he knows about Vice-President Biden being given the entire Ukrainian portfolio for the Obama administration. Nothing happened in the Ukraine without going through the Vice President. And Rick Gates was living in the Ukraine and working for the governing political party in power at the same time Joe Biden was running the show in the Ukraine—even as Hunter Biden was on the Burisma board! Find out what Rick Gates knows about the alleged Biden corruption machine. Click on now and don't forget to send out this link to your friends, neighbors, and patriots everywhere!