Listen:
Shining More Light on the Biden Family Corruption! Listen Before You Vote!!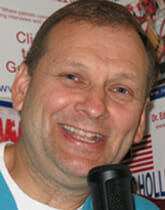 Podcast: Play in new window | Download
Doc Holliday interviews author and vice-presidential stenographer, Mike McCormick, on this week's show and together they shine a bright light on the Biden family corruption! As you listen to the interview, it becomes more and more apparent that the biggest swamp creature in this nation is the former Vice-President, Joe Biden.  In espionage terms, what is a honeypot trap and what country has used it for the Bidens?  Who is close to President Obama and was probably sent to tell an important message to the then Vice-President, Joe Biden, at the vice-president's residence? Why did Vice President Joe Biden go to the little island of Cyprus?  What does Poland have to do with Burisma?  Why does Hollywood like Joe Biden and how did he sell out to the Chinese Communist Party's wishes? Click on now to learn about the answers to these questions and much much more! Be sure to send out this link to everyone who plans to vote for Joe Biden—because we don't need an even bigger swamp in Wasington, D.C.! And don't forget to check and like our FaceBook page!