Listen:
Who's Hiding the Biden's Dirty Deeds?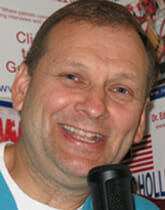 Podcast: Play in new window | Download
Last week allegedly emails from the hard drive of Hunter Biden's computer were found. We are getting more and more documented problems for Hunter Biden and his dad, Joe Biden. Doc Holliday asks who is hiding the Biden's dirty deeds? Doc also brings up voter integrity with Elise Richmond who knows about Southern California and "gypsy voting." Click on now for another show preparing you for the upcoming elections!