Listen:
001 The Podcast Movement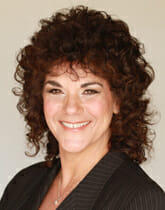 Subscribe and listen to Heart-Centered Sales Leader on your favorite podcast streaming service or on YouTube. New episodes post every Monday – listen to Connie dive into new sales and business topics or problems you may have in your business.
Connie's Motivational Quote today is by ~ Patricia Fripp
"Don't celebrate closing a sale, celebrate opening a relationship."
After 7 years of recording my show Enlightenment of Change – I am thrilled to share that I have decided to do this second podcast, called the Heart-Centered Sales Leader. You can expect the same great guests, content, strategies and tips that will still be at the cornerstone of the Heart-Centered Sales Leader show too.
Check Out These Highlights:
This new show is going to be more focused on ways to help you generate greater Return On Investment and to help catapult you, your business or career and ultimately your financial success!
Why I'm doing a second podcast to start a movement to change the perception of the word "sales."
What COVID taught me during the 2020 lockdown.
My first Heart-Centered Sales story.
What you can expect weekly.
About Connie Whitman:
Known for her high-energy, passionate, and enthusiastic approach to teaching and coaching, Connie Whitman has been the CEO of Whitman & Associates, LLC for 20+ years helping ambitious business owners, leaders and sales teams build powerhouse organizations.
A #1 International Best-Selling author of her book ESP (Easy Sales Process): 7-Steps to Sales Success, speaker, podcast host, and influencer, Connie's inspired teaching, transformational tools and content ensure that business owners and salespeople grow their revenue streams through enhanced communication skills.
Stalk Connie online!
Website: https://whitmanassoc.com/
Apple Podcast Website: https://podcasts.apple.com/us/podcast/heart-centered-sales-leader/
Connie's #1 International Bestseller Book – ESP (Easy Sales Process): 7-Step to Sales Success: https://whitmanassoc.com/resources/
Download Free Communication Style Assessment: www.whitmanassoc.com/csa
Connie's ESP (Easy Sales Process) MasterClass: https://whitmanassoc.com/espmasterclass/