Listen:
002. Podcasting Business School to Help Market Your Business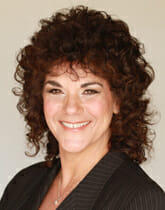 Podcast: Play in new window | Download
Subscribe and listen to the Heart-Centered Sales Leader Podcast on your favorite podcast streaming service or on YouTube.  New episodes post every Monday on webtalkradio.net – listen to Connie dive into new sales and business topics or problems you may have in your business. 
Connie's motivational quotes for today is by ~ Miranda Katz, Wired
"People are really listening and want to consume all of the content that is there and available. There's a level of dedication that comes from podcast listeners that you don't otherwise find. And now the numbers prove it. Podcasts aren't a bubble, they're a boom and that boom is only getting louder."
Check Out These Highlights:
Have you thought about using podcasting as a marketing tool and helping you stand out from your competitors. Now is the best time to launch your podcast!
• How to build a business around a podcast
• How to initiate engagement with your audience.
• Why Adam sold his gym and became a solopreneur and full-time podcasts
• How he's selling my services on Instagram.
• The biggest podcast monetization mindset mistake.
About Adam Schaeuble:
Adam Schaeuble is a full-time podcaster, podcasting business coach, and the host of the top ranked podcast: Podcasting business school. Adam's goal is to teach his students how they can love their show like a hobby, but build it like a business.
How to get in touch with Adam Schaeuble:
Website: www.PodcastingBusiness.School
Instagram & Facebook: @PodcastingBusinessSchool
Stalk Connie Online!
Website: https://whitmanassoc.com/
Apple Podcast: https://podcasts.apple.com/us/podcast/heart-centered-sales-leader/id1543243616
Connie's #1 International Bestseller Book – ESP (Easy Sales Process): 7-Step to Sales Success: https://whitmanassoc.com/resources/
Download Free Communication Style Assessment: www.whitmanassoc.com/csa
Connie's ESP (Easy Sales Process) MasterClass: https://whitmanassoc.com/espmasterclass/