Listen:
010. How To Run A Profitable Business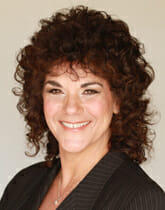 Podcast: Play in new window | Download

Subscribe and listen to the Heart-Centered Sales Leader Podcast on your favorite podcast streaming service or on YouTube.  New episodes post every week on webtalkradio.net – listen to Connie dive into new sales and business topics or problems you may have in your business. 
Connie's motivational quotes for today is by – Lily Tomlin
"The road to success is always under construction."
Check Out These Highlights:
Why do businesses fail? Is the business owner or CEO to blame?
How does a business leader keep their business moving forward and thriving beyond surviving? What are all the influencers that can affect success? These are very important questions for anyone in business. Seeing businesses fail every day is real. So how do we not become part of the statistics?
About Tony Guarnaccia
Tony has helped thousands of businesses survive crises. Whether it was post 9/11, during the Great
Recession or amidst massive company acquisitions, Tony has helped businesses navigate the uncertainties and emerge stronger on the other side.
As a child, Tony experienced firsthand the devastating crisis of business failure when his parents' small business failed, and they lost everything, including their home. Its impact on his life was powerful.
Tony worked with, literally, the best businesses in every industry, including Google, Microsoft, ADP, Ford, BMW, Mohegan Sun, and Morgan Stanley to name a few. And he has helped grow over 10,000 small businesses and a dozen Fortune 500 companies.
How to get in touch with Tony Guarnaccia
Website: www.smallstepsgrowprofits.com
Email:  [email protected]

Stalk Connie online!
Website: https://whitmanassoc.com/
Apple Podcast: https://podcasts.apple.com/us/podcast/heart-centered-sales-leader/id1543243616
Connie's #1 International Bestseller Book – ESP (Easy Sales Process): 7-Step to Sales Success: https://whitmanassoc.com/resources/
Download Free Communication Style Assessment: www.whitmanassoc.com/csa
Connie's ESP (Easy Sales Process) MasterClass: https://whitmanassoc.com/espmasterclass/