Listen:
177. Follow Your Dreams to Success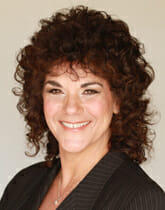 Podcast: Play in new window | Download
Subscribe and listen to Enlightenment of Change podcast on your favorite podcast streaming service or on YouTube. New episodes post everyweek – listen to Connie dive into new sales and business topics or problems you may have in your business.
Connie's motivational quotes for today is by – Thomas Watson Sr.
"To be successful, you have to have your heart in your business, and your business in your heart."
Check Out These Highlights:
Do you dream of being a business owner? What business would you open and why? Do you feel like this can only be a dream and that life is what it is? What if I told you that dreams can become reality with a little passion, vision, and grit.
About Gabriel Leal:
Gabriel Leal and his story are all about passion, vision and grit. Gabriel is the host and creator of the Made From Scratch Broadcast, which is a live streaming show that airs five nights a week across multiple social media platforms. By day he is a delivery driver, a father of five beautiful children, a husband and provider.
He is also beginning a writing career and plans to launch three books within the next year. These books are fiction and one will be nonfiction. Gabriel co-hosts a separate podcast called "Mind Games" about mental health with his co-host Annie Lieb.
How to get in touch with Gabriel Leal:
Email: [email protected]
Website: WWW.MADEFROMSCRATCHPODCAST.COM

Stalk me online!
Website: https://whitmanassoc.com/
Apple Podcast: https://podcasts.apple.com/us/podcast/enlightenment-of-change/id1313299091
Connie's #1 International Bestseller Book – ESP (Easy Sales Process): 7-Step to Sales Success: https://whitmanassoc.com/resources/
Download Free Communication Style Assessment: www.whitmanassoc.com/csa
Connie's ESP (Easy Sales Process) MasterClass: https://whitmanassoc.com/espmasterclass/