Listen:
176. Living Happily Ever After with Your Spouse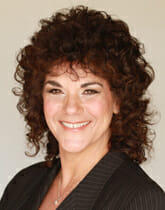 Podcast: Play in new window | Download
Subscribe and listen to Enlightenment of Change podcast on your favorite podcast streaming service or on YouTube. New episodes post everyweek – listen to Connie dive into new sales and business topics or problems you may have in your business.
Connie's motivational quotes for today is by – Surabhi Surendra
"A happy marriage is about three things: memories of togetherness, forgiveness of mistakes, and a promise to never give up on each other."
Check Out These Highlights:
Do you have a solid and healthy relationship with your significant other? Are you able to be honest and playful with your partner? Some staggering statistics from an article published by Time in 2018 says that the divorce rate has dropped to 39% down from 40 years ago where it was over 50%. Sounds like good news, right? Reality is Millennials are living together versus getting married so the stats on breakups is harder to calculate. So what does all this mean?
About Laura Doyle:
Laura has a passion for helping women fix their relationships, so they feel desired, taken care of, and special no matter how hopeless it seems. Laura was trying to save her own marriage when she stumbled on some ancient wisdom and wrote a book that accidentally started a worldwide
movement of women who also wanted to fix their marriages and make them playful and passionate again.
Laura has been a guest on The Today Show, GMA, The Early Show, The View, The O'Reilly Factor, The Bill Maher Show and more.
How to get in touch with Laura Doyle:
Website: https://lauradoyle.org/blog/how-to-get-your-husband-back/
Stalk me online!
Website: https://whitmanassoc.com/
Apple Podcast: https://podcasts.apple.com/us/podcast/enlightenment-of-change/id1313299091
Connie's #1 International Bestseller Book – ESP (Easy Sales Process): 7-Step to Sales Success: https://whitmanassoc.com/resources/
Download Free Communication Style Assessment: www.whitmanassoc.com/csa
Connie's ESP (Easy Sales Process) MasterClass: https://whitmanassoc.com/espmasterclass/