Listen:
175. The Meaning of Life and How to Find it!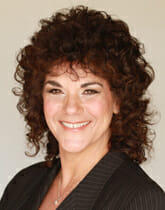 Podcast: Play in new window | Download
Subscribe and listen to Enlightenment of Change podcast on your favorite podcast streaming service or on YouTube. New episodes post everyweek – listen to Connie dive into new sales and business topics or problems you may have in your business.
Connie's motivational quote today is by – Anais Nin
"There is not one big cosmic meaning for all; there is only the meaning we each give to our life, an individual meaning, an individual plot, like an individual novel, a book for each person."
Check Out These Highlights:
Do you know the meaning of your life? What does that even mean? There is so much talk about your soul's purpose, the meaning of life, a happy life, and the list goes on. But what does all that mean? These are all pretty heavy questions to think about… right?
My guest will share will share the top 3 ways to find the meaning of life and apply it to yourself.
About DeeAnne Rondeau:
DeeAnne is a modern-day mystic who is elevating others to a higher level of intentional living. Having experienced an early life fraught with chronic illness and near-death experiences, the resilient DeeAnne amassed over twenty years of education in the healthcare realm, while pursuing a diverse career involving six successful health businesses.
Currently, she is the founder and president of the first holistic healthcare system in the world, Your Holistic Earth, which provides resources and connections to promote healing through mind, body, and spirit. DeeAnne is also the owner of Rose Hope International, which empowers people to design their lives from the inside out.
How to get in touch with DeeAnne Rondeau:
Website: https://www.rosehope.ca/
Email: [email protected]
MasterClass: https://rosehope.ca/ignite-your-intuition-rose/
Stalk me online!
Website: https://whitmanassoc.com/
Apple Podcast: https://podcasts.apple.com/us/podcast/enlightenment-of-change/id1313299091
Connie's #1 International Bestseller Book – ESP (Easy Sales Process): 7-Step to Sales Success: https://whitmanassoc.com/resources/
Download Free Communication Style Assessment: www.whitmanassoc.com/csa
Connie's ESP (Easy Sales Process) MasterClass: https://whitmanassoc.com/espmasterclass/