Listen:
174. Eating Habits That Defend Your Health as You Age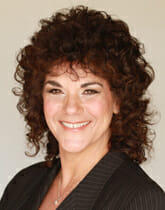 Podcast: Play in new window | Download
Subscribe and listen to Enlightenment of Change on your favorite podcast streaming service or YouTube.  New episodes post every Monday – listen to Connie dive into new sales and business topics or problems you may have in your business.
Connie's motivational quotes for today is by – Jillian Michaels
It's not about perfect. It's about EFFORT. And when you bring that effort every single day, that's where TRANSFORMATION happens."
Check Out These Highlights:
We all want to be as healthy as possible, but the sad truth is that a lot of us have issues in spite of our good intentions. Do you suffer from chronic disease, pain or weight-gain? Do you take prescription drugs you wish you didn't need? Do you secretly fear getting older because you think your health is bound to get worse?
We are going to dig into this juicy topic – but remember – always, always talk to your own doctor before you make any changes to your medications or health protocol.
Just eating a consistent diet of more RAW FRUITS AND VEGETABLES can make a huge impact in an individual's lives, how can you experience this kind of success actually MASTERING the 7 Essential Raw Food Eating Habits and not merely DISCOVERING them.
What one thing can you take away from this podcast that will put you on the right track immediately?
About Jeannie Hughes:
Jeannie is a renowned Utah Raw Food Chef, Nutritional Living Coach and international best-selling author of her best-selling book, The Faithful Palate Diet: Discover the 7 Essential Raw Food Eating Habits that will Redesign Your Diet, Reboot your Taste Buds, and Defend your Health as you Age!
How to get in touch with Jeannie:
Contact info: [email protected]
Website: www.faithfulpalate.com
Stalk me online!
Website: https://whitmanassoc.com/
Apple Podcast: https://podcasts.apple.com/us/podcast/enlightenment-of-change/id1313299091
Connie's #1 International Bestseller Book – ESP (Easy Sales Process): 7-Step to Sales Success: https://whitmanassoc.com/resources/
Download Free Communication Style Assessment: www.whitmanassoc.com/csa
Connie's ESP (Easy Sales Process) MasterClass: https://whitmanassoc.com/espmasterclass/