Listen:
Doc Holliday's Tribute to the Late Rush Limbaugh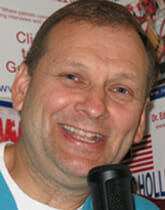 Podcast: Play in new window | Download
Rush Limbaugh has passed away but his spirit and tenacity to fight for freedom and liberty lives on. Doc Holliday pays tribute to the master of radio in this week's show. Doc plays clips from one of Rush's last shows and talks about how Rush has influenced America for the better.
Doc Holliday pays tribute to Rush's Excellence In Broadcasting Network and speaks about the excesses of Biden's 1.9 Trillion dollar plan that includes bailing out states that have given away the store in their state retirement programs which if this bill passes means that flyover country in America will be paying the high retirement costs of bloated state agencies in high tax states like California, New York, and Illinois. Click on now to hear Doc's tribute to Rush!