Listen:
182. The Impact of our Family Story on Our Lives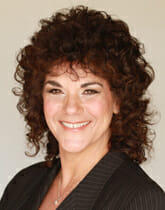 Connie's motivational quotes for today is by – Sophie Rouméas
"Family tree: our family story has an impact on us, on a personal and professional level. By being aware of it we can activate its positive legacy to best shape our destiny."
Check Out These Highlights:
Do you ever say something and immediately think, "I sounded just like my mom or dad." YIKES! When this happens, and maybe it happens more than we would like, I think we all feel like we have this internal programing that we may not have chosen consciously but rather learned through stories and beliefs from our parents and ancestors.
I'd like you to think about this programming and examine if it is preventing you from living the life you dream about. This is pretty deep stuff, isn't it?
About Sophie Roumeas:
Sophie Roumeas. Sophie is a therapist, coach in mindfulness, author, and is a facilitator for Change. She specializes in personal development, resilience and activation of psychic abilities.
She works with people who desire to align with their higher potential; transition between the old and the new which often requires guidance and compassion.
How to get in touch with Sophie Roumeas:
Website : http://www.sophieroumeas.com/
Stalk me online!
Website: https://whitmanassoc.com/
Apple Podcast: https://podcasts.apple.com/us/podcast/enlightenment-of-change/id1313299091
Connie's #1 International Bestseller Book – ESP (Easy Sales Process): 7-Step to Sales Success: https://whitmanassoc.com/resources/
Download Free Communication Style Assessment: www.whitmanassoc.com/csa
Subscribe and listen to Enlightenment of Change podcast on your favorite podcast streaming service or on YouTube. New episodes post everyweek – listen to Connie dive into new sales and business topics or problems you may have in your business.