Listen:
183. Five Things To Build Wealth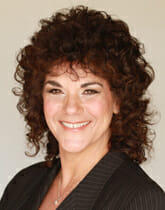 Podcast: Play in new window | Download
Connie's motivational quotes for today is by – Dave Ramsey
"Financial peace isn't the acquisition of stuff. It's learning to live on less than you make, so you can give money back and have money to invest. You can't win until you do this."
Check Out These Highlights:
Do you have money issues? Will you have enough money to retire or at least slow down at some point in the future? Do you know what a budget is and more importantly, do you know how to manage a budget that will help you build wealth? If you are intrigued and curious about this topic, you are in store for a treat.
About Sheila Netti:
Sheila is a Wealth Empowerment Coach. She has over 30 years of corporate IT, military, government, small business and coaching experience. After resolving her own money challenges, Sheila was able to retire at the age of 55 using the same wealth building principles she teaches her clients.

How to get in touch with Sheila Netti:
Website : sheilanetti.com
Email: [email protected]
Stalk me online!
Website: https://whitmanassoc.com/
Apple Podcast: https://podcasts.apple.com/us/podcast/enlightenment-of-change/id1313299091
Connie's #1 International Bestseller Book – ESP (Easy Sales Process): 7-Step to Sales Success: https://whitmanassoc.com/resources/
Download Free Communication Style Assessment: www.whitmanassoc.com/csa
Connie's ESP (Easy Sales Process) MasterClass: https://whitmanassoc.com/espmasterclass/
Subscribe and listen to Enlightenment of Change podcast on your favorite podcast streaming service or on YouTube. New episodes post everyweek – listen to Connie dive into new sales and business topics or problems you may have in your business.