Listen:
190. Capitalize on Your Greatest Asset, YOU!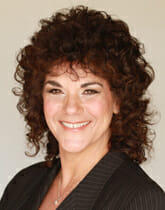 Podcast: Play in new window | Download
Connie's motivational quotes for today is by – Audrey Hepburn
"Nothing is impossible.  The word itself says 'I'm Possible!"
Check Out These Highlights:
What does mindset have to do with business? Do you know if you have a successful or destructive mindset? Do you even know what I am talking about? Worst yet, do you fear that perhaps you have a destructive mindset? Yikes!
So here's the deal, my guest today, is Jenny Ryce, and she is going to help us dig into to understand our mindset so we can choose to create a successful and positive mindset. Are you excited? I sure am!
About Jenny Ryce:
Jenny is a Mindset and Accredited Executive Coach, speaker, podcast host of Winning with Wellness and the President of Your Holistic Earth, a global community advocating holistic wellness, connection and professional collaboration.

How to get in touch with Jenny Ryce:
Website: http://www.yourholisticearth.ca
Email: [email protected]
Stalk me online!
Website: https://whitmanassoc.com/
Apple Podcast: https://podcasts.apple.com/us/podcast/enlightenment-of-change/id1313299091
Connie's #1 International Bestseller Book – ESP (Easy Sales Process): 7-Step to Sales Success: https://whitmanassoc.com/resources/
Download Free Communication Style Assessment: www.whitmanassoc.com/csa
Connie's ESP (Easy Sales Process) MasterClass: https://whitmanassoc.com/espmasterclass/
Subscribe and listen to Enlightenment of Change podcast on your favorite podcast streaming service or on YouTube. New episodes post everyweek – listen to Connie dive into new sales and business topics or problems you may have in your business.