Listen:
191. Your Mind to Unleash Your Dreams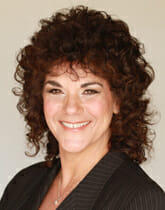 Podcast: Play in new window | Download
Connie's motivational quote for today is by – Tony Dungy 
"Be positive. Your mind is more powerful than you think. What is down in the well comes up in the bucket. Fill yourself with positive things."
Check Out These Highlights:
Lately have you been hearing more and more about the importance of one's mindset, and how to improve your self-talk so you can decrease stress?
Is it because of the hard year we all faced in 2020? Whatever the reason, this topic is hot and necessary for us to create and sustain the change and happiness we are all seeking.
About Cathy Herring:
Cathy Herring's is a Life, Wellness, and Mind-shift coach, and is the founder of Dream Life Tribe.
Together, with Cathy's tailored guidance, men and women have experienced decreased stress levels, more confidence & clarity, along with increased focus and personal joy.
Cathy has a Master's Degree in Behavioral Counseling and is a Certified Life & Wellness Coach, Clinical Hypnotist, and has 20+ years of experience in her field. Cathy is a State-Certified Licensed Professional Counselor, NLP Practitioner, and EMDR trained.
How to Get in Touch With Cathy Herring:
Website: http://cathyherring.com/
Email: [email protected]
Free Gift: 1 Free 20-minute coaching session with me and a FREE pdf pocket guide list of A PDF Pocket Guide – Fifteen Positive Affirmations PROMO CODE IS "CONNIE" Link – https://unleashyp.com/clarity-call/
Stalk me online!
Website: https://whitmanassoc.com/
Apple Podcast: https://podcasts.apple.com/us/podcast/enlightenment-of-change/id1313299091
Connie's #1 International Bestseller Book – ESP (Easy Sales Process): 7-Step to Sales Success: https://whitmanassoc.com/resources/
Download Free Communication Style Assessment: www.whitmanassoc.com/csa
Connie's ESP (Easy Sales Process) MasterClass: https://whitmanassoc.com/espmasterclass/
Subscribe and listen to Enlightenment of Change podcast on your favorite podcast streaming service or on YouTube. New episodes post everyweek – listen to Connie dive into new sales and business topics or problems you may have in your business.