Listen:
195. The Power of Priming Your Brain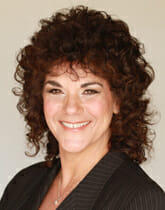 Podcast: Play in new window | Download
Connie's motivational quote for today is by – Dr, Joe Dispenza
"Each time you make a new choice that is in alignment with your
future, you are priming your brain to install the neurological hardware
to actually think, act, and feel like the person you want to be in the future."
YouTube:
Check Out These Highlights:
Do you feel stuck? Do you believe that your future is bright and filled with new opportunities? Maybe more importantly, do you think you have control over your future? If you answered no to the last two questions, why did you answer with no's?
About Dr. Sharon Grossman:
Dr. Sharon Grossman is the author of the international best-selling book, The 7E Solution to burnout: Transforming High Achievers from Exhausted to Extraordinary.
She is a burnout expert who has taken her background in psychology and two decades of experience in the field and dedicated herself to helping high achievers who are struggling with anxiety, overwhelm, and burnout to live their best life. Her work is all about empowering you to take back control of your mind.
How to Get in Touch With Dr. Sharon Grossman:
Website: www.drsharongrossman.com
Free Course – The Power of Priming: http://bit.ly/connieeoc
Stalk me online!
Website: https://whitmanassoc.com/
Apple Podcast: https://podcasts.apple.com/us/podcast/enlightenment-of-change/id1313299091
Connie's #1 International Bestseller Book – ESP (Easy Sales Process): 7-Step to Sales Success: https://whitmanassoc.com/resources/
Download Free Communication Style Assessment: www.whitmanassoc.com/csa
Connie's ESP (Easy Sales Process) MasterClass: https://whitmanassoc.com/espmasterclass/
Subscribe and listen to Enlightenment of Change podcast on your favorite podcast streaming service or on YouTube. New episodes post everyweek – listen to Connie dive into new sales and business topics or problems you may have in your business.