Listen:
196. How to Flourish in Change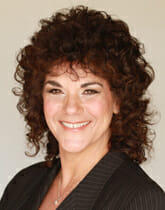 Podcast: Play in new window | Download
Connie's motivational quote for today is by – Rich Fettke
"Struggle doesn't make success happen. In fact, struggle can PREVENT success from happening. If you seek struggle you will find it. If you seek ease, you will find it!'"
Check Out These Highlights:
Do you often feel you are forced to choose between your career and your family? Mixed messages of having it all and achieving work-life balance has haunted women since the day we entered the workforce.
So how do you learn to trust yourself and live a meaningful and fulfilled life when you have so much on your plate? Ditch the guilt and the shoulds and join us for this conversation on how to embrace change in difficult times and live a life aligned with your values.
About Ali Dunn:
Ali Dunn. Ali is a Life, Leadership, and Business coach who helps creative and ambitious women feel empowered both personally and professionally. Along with formal training in Co-Active Coaching through the Coaches Training Institute, Ali is certified through the International Coach Federation and also trained in Dare to Lead.
She also serves as a mentor coach at The HIvery in San Francisco and works with Women for Change, a non-profit focused on making coaching accessible to women from diverse backgrounds. As a coach, her highest intention is to help working women no longer live for the "one day when" but to live for the now.
How to Get in Touch With Ali Dunn:
Email: [email protected]
Website: https://www.alidunn.com/
Stalk me online!
Website: https://whitmanassoc.com/
Apple Podcast: https://podcasts.apple.com/us/podcast/enlightenment-of-change/id1313299091
Connie's #1 International Bestseller Book – ESP (Easy Sales Process): 7-Step to Sales Success: https://whitmanassoc.com/resources/
Download Free Communication Style Assessment: www.whitmanassoc.com/csa
Connie's ESP (Easy Sales Process) MasterClass: https://whitmanassoc.com/espmasterclass/
Subscribe and listen to Enlightenment of Change podcast on your favorite podcast streaming service or on YouTube. New episodes post everyweek – listen to Connie dive into new sales and business topics or problems you may have in your business.