Listen:
Can Conservatives Build a Platform Free of the Big Tech Censors?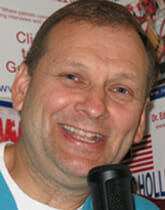 Podcast: Play in new window | Download
Join Doc Holliday this week as he explores what some conservatives are doing to find a voice where big tech has silenced them.
Now is the time for exploring free speech on social media and Doc Holliday does that on this week's show. Doc will use some clips and explain what the left wants to do and how important it is to discern the difference from a narrative and the truth.
Also on this week's show Doc plays a clip from Professor Alan Dershowitz on Newsmax explaining why the CFO of the Trump Organization has been arrested. Great show for a great week, click on now!