Listen:
IMPACTparents with Elaine Taylor-Klaus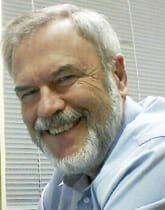 Podcast: Play in new window | Download
What frustrates you most as a parent? Are your challenges different at different ages or with one child and not with another? Is there a clear path through the wilderness of parenting, one that leads to the goal every parent seeks, raising adults who can manage their lives independently with confidence? The answer is Yes, there is.
(If you are not a parent yet or do not plan to be one, do not change the channel! Wisdom lies ahead in this series, regardless of your life situation.)
Elaine Taylor-Klaus of IMPACTparents.com has cleared a path through the tangle of parenting in her 10 years of experience coaching parents and at least twice that as a mother with ADHD raising 3 kids with ADHD. Her book The Essential Guide to Raising Complex Kids outlines clearly how to develop a collaborative approach to parenting, laid out in the IMPACT model, one that works. We discuss the model and the different roles parents can use as they teach and guide their children into becoming adults confident in managing their lives on their own. Listen and learn!!