Listen:
JOCKEY DAUGHTER: I Do Not Have To Be Beaten To Cross the Finish Line by Tracey Cooper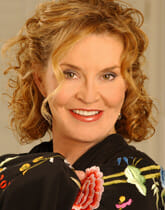 Podcast: Play in new window | Download
Most children growing up cannot say their fathers are jockeys who ride racehorses for a living. With that profession comes excitement, privilege, community status, and a vast array of Hall of Fame athletes as well as a host of trainers, agents, stable workers, and jockeys frequently visiting the home.

That was the life author Tracey Cooper and her siblings lived. But there was a dark side to this glittering, celebrity lifestyle. While adoring fans cheered their father across the finish line, their mother was beating the author and her six siblings within an inch of their lives. The seven children endured her unbelievable anger, resentment, and negative energy until they were old enough to leave.

In the solitude of the  home, abusive events were oddly intertwined with the very public aspect of the professional sport of kings and the sheer excitement and magnitude of the horse racing industry.

In Jockey Daughter, the author shares a poignant, firsthand account of the personal side of horse racing as well as the dark, secret of physical abuse that happens in so many families regardless of their economic status. For the author and her brothers and sisters, the abuse was a hushed secret, and no one, except for a few, attempted to stop it.