Listen:
051.Your Pathway to Financial Independence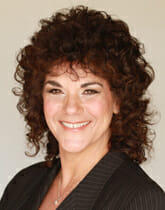 Podcast: Play in new window | Download
Connie's motivational quotes for today is by – Jim Rohn
"Financial independence is the ability to live from the income of your own personal resources."
Check Out These Highlights:
What does financial independence mean to you? Do you think that financial independence is just a pipe-dream for common people, unless you win a lottery, marry into wealth, or kill yourself by working ridiculous hours?
About Millen Livis:
Millen Livis is International Holistic Financial Independence mentor, best-selling author, investor, and entrepreneur. Graduate of the acclaimed Wharton Business School, the holder of a master's degree in Physics, certified NLP practitioner and certified Instant Miracle energy healer.
Millen combines her traditional and holistic education to help professional and entrepreneurial women become Financially Independent and retire early, so that they enjoy more choices and more freedom, without having to worry about money!
Millen is financially independent for over 10 years and lives in resort-like locations in the South of France and South Florida.

How to Get in Touch With Millen Livis:
Link to Her Event: https://daretochangelife.com/money-mastery-masterclass/
Gift LINK: "Never Worry About Money Again" complimentary consultation (Value $797): https://SpeakWithMillen.com
Website: https://DareToChangeLife.com
Stalk me online!
Heart-Centered Sales Leader Facebook group:
Website: https://whitmanassoc.com/
Connie's #1 International Bestseller Book – ESP (Easy Sales Process): 7-Step to Sales Success: https://whitmanassoc.com/resources/
Download Free Communication Style Assessment: www.whitmanassoc.com/csa
Subscribe and listen to the Heart-Centered Sales Leader Podcast on your favorite podcast streaming service or on YouTube. New episodes post every Monday on webtalkradio.net – listen to Connie dive into new sales and business topics or problems you may have in your business.