Listen:
052. Using Story to Support your Brand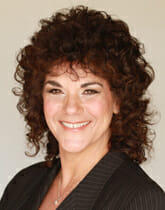 Podcast: Play in new window | Download
Connie's motivational quotes for today is by – Ann Handley
"Good content isn't about storytelling. It's about telling a true story well."
Check Out These Highlights:
It's funny to look back and view the various accomplishments we have mastered in life. COVID turned everything n it's head, yes for me too. One of those things I never thought I would have accomplished was writing a book and have it hit #1 International Best Seller. What a great experience that was for me last July. Since having experienced becoming a #1 International Best-Selling author, I now believe everyone has a story inside of them. More importantly, your story may be what you need to get more business.
Are you a business and leader and do you think you need to understand why using a story is so important for your branding? What might a story do for you as a business owner? What does a business leader need to do to write a book? So many questions and in the next 30 minutes we will answer all of them!
About Richelle wiseman:
Richelle Wiseman has been a professional writer with her own communications company for over 20 years.
She started as a journalist and has been writing marketing content for the past decade. Richelle is also a Book Coach, Editor, and Ghostwriter.
How to Get in Touch With
Her new program is called "Write Your Book Now."
Email: [email protected]
Website: https://Richellewiseman.com
Stalk me online!
Heart-Centered Sales Leader Facebook group:
Website: https://whitmanassoc.com/
Connie's #1 International Bestseller Book – ESP (Easy Sales Process): 7-Step to Sales Success: https://whitmanassoc.com/resources/
Download Free Communication Style Assessment: www.whitmanassoc.com/csa
Subscribe and listen to the Heart-Centered Sales Leader Podcast on your favorite podcast streaming service or on YouTube. New episodes post every Monday on webtalkradio.net – listen to Connie dive into new sales and business topics or problems you may have in your business.