Listen:
053: Rebel Success Leaders – Lead, Grow and Sell Fearlessly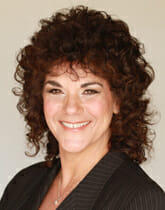 Podcast: Play in new window | Download
Connie's motivational quotes for today is by – Beth Revis
"Power isn't control at all. Power is strength and giving that
strength to others. A leader isn't someone who forces others to make
him stronger, a leader is someone willing to give his strength to
others that they may have the strength to stand on their own."
Check Out These Highlights:
When I look back to before opening my business 20 years ago, I think about what I learned, that I still use today, as I moved up the ranks in corporate America. The education and skill development of working and collaborating with people was priceless.
For me, I became so curious about other people's personalities, how they would come to certain conclusions that never entered my thought process, and how tough or sensitive people responded when there was some type of conflict or disagreement. That is what brought me to work with a colleague to create the CSA I spoke about at the top of the show.
What have you learned throughout your career that still serves you well every day?
About Charlotte Allen:
Charlotte Allen has over 20 years of leadership experience including 16 at Kraft Foods working with iconic brands. She holds a Ph.D. from The Ohio State University and is the bestselling author of Rebel Success for Leaders – Lead, Grow, and Sell Fearlessly.
She is a nationally renowned keynote speaker for groups and organizations that are looking to break barriers, drive people-centered meaningful change, empower organizations and innovate to lead the market.

How to Get in Touch With Charlotte Allen:
Email: [email protected]
Website: www.rebelsuccessforleaders.com
Free Giveaway: https://rebelsuccessforleaders.com/rating/
Stalk me online!
Heart-Centered Sales Leader Facebook group:
Website: https://whitmanassoc.com/
Connie's #1 International Bestseller Book – ESP (Easy Sales Process): 7-Step to Sales Success: https://whitmanassoc.com/resources/
Download Free Communication Style Assessment: www.whitmanassoc.com/csa
Subscribe and listen to the Heart-Centered Sales Leader Podcast on your favorite podcast streaming service or on YouTube. New episodes post every Monday on webtalkradio.net – listen to Connie dive into new sales and business topics or problems you may have in your business.