Listen:
213. Mompreneur Turn Chaos to Calm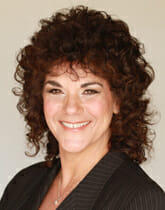 Podcast: Play in new window | Download

Connie's quote today is by ~ Sheryl Sandberg
"Trying to do it all and expecting that it all can be done exactly right is a recipe for disappointment. Perfection is the enemy."
Check Out These Highlights:
This week as I stopped to reflect on the topic of the todays show the phrase, I have heard my guest say several times, "it is Turning Chaos to Calm." I can relate to this phraseology so deeply. When I started my business 20 years ago, my boys were 2 & 5 years old.
The thought of creating a structured environment for building a business while raising 2 boys seemed like a pipe-dream. As I think about it further, I feel like having kids' generally equals chaos because life becomes a game of expect the unexpected every day.
In today's podcast I am so excited to shares how my guest and mompreuneur Amanda Lockitch, teaches other moms how to turn chaos to calm both in building a legacy business and raising a child. She has tuned her personal journey filled with chaos and turned it into a road map for moms looking to build a business while building a home.
About Amanda Lockitch:
Amanda Lockitch started a business while pregnant (and subsequently, devastatingly, losing that pregnancy at 6 months) took her on an unexpected journey of self-discovery. She strives to continue healing herself while helping others to heal as well. Now, she has built her own business and is mom to an active toddler; life doesn't get easier, just more interesting.
With a background in academia, theatre and film, Amanda uses her diverse skill set to help others move from chaos to calm in their lives through building a business that allows for optimal work-life balance.
How to Get in Touch With Amanda Lockitch:
Email: [email protected]
Website: http://www.multitaskingmompreneur.com/
Join the Movement: https://www.disabilitywithoutpoverty.ca
Stalk me online!
Enlightenment of Change Facebook group:
Website: https://whitmanassoc.com/
Connie's #1 International Bestseller Book – ESP (Easy Sales Process): 7-Step to Sales Success: https://whitmanassoc.com/resources/
Download Free Communication Style Assessment: www.whitmanassoc.com/csa
Subscribe and listen to Enlightenment of Change podcast on your favorite podcast streaming service or on YouTube. New episodes post everyweek – listen to Connie dive into new sales and business topics or problems you may have in your business.