Listen:
BLUE SCORPION: Last Flight of the Ancients by Karen S. Lee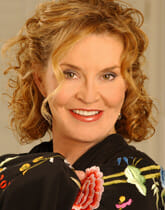 Podcast: Play in new window | Download
Few women in Simas would take up hard labor, and very few could wield a weapon. So, when Evanna settled in the outpost, Drone, standing up to the warlord Salem's men with a weapon and earning her living as a blacksmith, she drew the attention of many from near and far.
Among those who heard of her renown was the crown prince of Simas and his high knight who were traveling the area on another assignment. Their unexpected visit to Drone brought about changes in fortune for this forlorn outpost. Evanna took on a commission upon their invitation in the royal palace for the king's birthday. In the palace, she forged friendships with the jovial Sir Torias, the playful but mysterious Sir Matthias, and the noble Sir Endor. She also learned the story of her past. In the city, she met an old beggar who had the blood of the Nephilim in him, sitting at the palace gates.
But the wheels of the age were turning fast, and things were not always as they appeared. A seemingly diplomatic visit from a princess of the neighboring kingdom of Adar turned into an encounter with the murderer of Evanna's mother many years ago. The thwarting of the Adarian coup was only the beginning of revelations of the terrible plans of an ancient enemy who most thought was dead.
As Simas and its allies become embroiled in the war, Evanna returns to the remnant of her people to raise them to battle and revive the old alliances. Leading five Simasian representatives through the forest into the mountains where her people were hiding, the secret that Evanna had been keeping is finally revealed. And with this alliance, she journeys to battle the twisted plot of deception and bloodshed that would unravel in the very city where she was the rightful queen.