Listen:
059.  Video Marketing Made Fun + Easy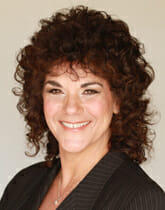 Connie's motivational quotes for today is by – Sarah Tavel
"Obvious realization: Content that starts as video, can be downgraded to audio (in your pocket or as podcast), which can be converted to text (via transcription or blog). But content can't flow in another direction. Therefore, to maximize the audience for any content, start with video."
Check Out These Highlights:
A few years ago, Mary Lou, the owner of webtalkradio.net was coaching me on how to become a better host and make my podcast interesting, fun, and engaging. Then one day she said to me, "you need to start recording your show using video." As if in a time warp, I couldn't hear anything after that. In my mind I was thinking, "did she just tell me I need to record the show using video? So people could see me! That's crazy and not happening."
After a couple of minutes of her sharing the benefits of using video, of course I buckled and embraced her recommendations.  That was about 3 years ago.  Best advice ever! 
I have become so comfortable on video that when COVID hit, being on Zoom was second-nature, like breathing. I created a digital class and yes you guessed it, I use short videos to teach the content of our weekly group coaching calls. Basically, for most businesses using video isn't an option it's a must do.
Do not fear, I have an expert to break this down into actionable pieces so you too can create some binge-worthy videos.
About Nina Froriep:
Nina Froriep has seen it all from the early 90's on independent features, to big national TV commercials, corporate mega-shows, and (Emmy award-winning) documentary films, including one she produced and directed, called Abraham's Children.
Today she's super excited to enable business coaches, consultants, and service-based entrepreneurs to grow their businesses with fun + easy video marketing so they can attract their ideal clients.
How to Get in Touch With Nina Froriep:
Website: https://clockwiseproductions.com/
Email: [email protected]
Free MasterClass: https://clockwiseproductions.com/masterclass/
Stalk me online!
Website: https://whitmanassoc.com/
Connie's #1 International Bestseller Book – ESP (Easy Sales Process): 7-Step to Sales Success: https://whitmanassoc.com/resources/
Download Free Communication Style Assessment: www.whitmanassoc.com/csa
Subscribe and listen to the Changing the Sales Game Podcast on your favorite podcast streaming service or on YouTube. New episodes post every Monday on webtalkradio.net – listen to Connie dive into new sales and business topics or problems you may have in your business.