Listen:
Boost Your Brand's Visibility Online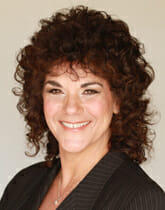 Podcast: Play in new window | Download
Connie's motivational quotes for today is by – Gregory Ciotti
"Marketing is enthusiasm transferred to the customer."
Check Out These Highlights:
For all my business owners, and marketing executives. Do you agree that when you have the right messaging, your marketing can skyrocket your success?
Marketing is a critical piece of any business plan. Most people think that marketing is selling. This is not the case! Marketing and selling are two very different things every business needs to do. I know enough to stay in my lane and embrace my sales expertise.
About Melanie Herschorn:
Melanie is a digital content creator on a mission: to empower female entrepreneurs to land more clients and conquer their content creation challenges. She believes that clear, concise, and perfectly chosen words help businesses not only attract but also nurture their ideal clients and customers.
A small business owner since 2012, Melanie understands the entrepreneurial journey and knows first-hand the challenges and dedication it takes to market one's own company. She also has extensive experience in the content-creation world, having worked as a print, radio, and TV journalist, and as a PR specialist in Hollywood.
How to Get in Touch With Melanie Herschorn:
Website: http://vipdigitalcontent.com/
Email: [email protected]
Free Quiz: mycontentquiz.com
Free Content Calendar: vipdigital.live/contentcalendar
Stalk me online!
Website: https://whitmanassoc.com/
Connie's #1 International Bestseller Book – ESP (Easy Sales Process): 7-Step to Sales Success: https://whitmanassoc.com/resources/
Download Free Communication Style Assessment: www.whitmanassoc.com/csa
Subscribe and listen to the Changing the Sales Game Podcast on your favorite podcast streaming service or on YouTube. New episodes post every Monday on webtalkradio.net – listen to Connie dive into new sales and business topics or problems you may have in your business.