Listen:
062.  How to Create a Client Attracting Brand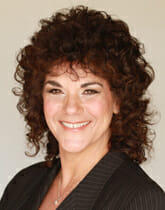 Podcast: Play in new window | Download
062. How to Create a Client Attracting Brand
Connie's motivational quotes for today is by – Jeff Bezos
"A brand for a company is like a reputation for a person. You earn a reputation by trying to do hard things well."
Check Out These Highlights:
I am fascinated as I observe the power of businesses with a clear brand and how they are able to attract the right people into their community.
Being in business for 20 years my brand was outdated and needed a facelift, to say the least. I had to vet multiple branding experts before choosing the right fit for me. As a business owner, it is so hard to stay on top of everything we need to do to promote and support our business growth. So what do we do and how do we stay relevant and on-brand?
About Kim Speed:
Kim is a brand visibility expert, speaker, trainer, recipient of the 2019 Most Influential Business Woman in Brand Development and Amazon best-selling author of Branding on a Shoestring: How to recreate your small business identity and increase sales results in 83 days or less.
During her years in the corporate world, Kim was a Creative Director for some of the biggest global brands including Coca-Cola, TD Bank, Ford, and Molson Coors. After leaving the world of advertising, Kim started her own business, Purple Moon Creative, Brand and Marketing Boutique, where she helps entrepreneurs create brands that stand out and attract clients.
How to Get in Touch With Kim Speed:
Website: http://purplemooncreative.com/
Email: [email protected]
Free Book: https://kimspeed.lpages.co/branding-book/
Stalk me online!
Website: https://whitmanassoc.com/
Connie's #1 International Bestseller Book – ESP (Easy Sales Process): 7-Step to Sales Success: https://whitmanassoc.com/resources/
Download Free Communication Style Assessment: www.whitmanassoc.com/csa
Subscribe and listen to the Changing the Sales Game Podcast on your favorite podcast streaming service or on YouTube. New episodes post every Monday on webtalkradio.net – listen to Connie dive into new sales and business topics or problems you may have in your business.