Listen:
064. Being a Great Sales Leader is a Competitive Advantage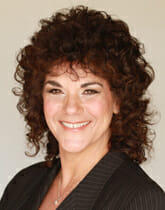 Podcast: Play in new window | Download
Connie's motivational quotes for today is by – Maya Angelou
"Nothing will work unless you do."
YouTube:
Check Out These Highlights:
Being in sales for 39 years I am able to decode and see trends, habits, and other behaviors that most salespeople and leaders don't see. I get so excited to have amazing conversations on this podcast with other thought leaders who see the unseen in sales and leadership! Check out our video chat here.
Whether you realize this or not, everyone is selling something as part of their job. You are either selling your boss on why you should be promoted, or you are selling your product/service as a business owner and sales are still 20% of your job or you will quickly be out of business. What usually happens is that when someone has natural sales skills they will get promoted to be a sales leader. That is not always the smart choice.
About Rebecca Gebhardt:
Rebecca is a best-selling author of Beyond the Board: How to Achieve Your Vision Board Goals in a Fulfilling and Sustainable Way. Former top 1% sales and sales team leader at Globe Life, Family Heritage Division, and also at Southwestern.
Rebecca now helps ease the transition from sales to sales leadership.
How to Get in Touch With Rebecca Gebhardt:
Website: www.risewithrebecca.com
Email: [email protected]
Stalk me online!
Website: https://whitmanassoc.com/
Connie's #1 International Bestseller Book – ESP (Easy Sales Process): 7-Step to Sales Success: https://whitmanassoc.com/resources/
Download Free Communication Style Assessment: www.whitmanassoc.com/csa
Subscribe and listen to the Changing the Sales Game Podcast on your favorite podcast streaming service or on YouTube. New episodes post every Monday on webtalkradio.net – listen to Connie dive into new sales and business topics or problems you may have in your business.