Listen:
Looking Back at January 6, 2021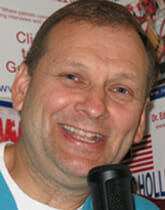 Podcast: Play in new window | Download
Doc Holliday takes a look back at January, 6 2021, and how the congressional house committee is purposely leaving some questions from being asked. Doc uses some clips fron the Fox News Hannity Show and a clip from our Vice President Kamala Harris. If you haven't heard what she said you need to listen to this show. Before Doc gets into the January 6th story he does go over some very important economic numbers that will affect all our lives. So as the rocks split in politics in 2022, get ready for Doc Holliday to tell you about some things that you will not hear anywhere else. Click on now!