Listen:
065. Jennifer Leake – Hiring Straight Talk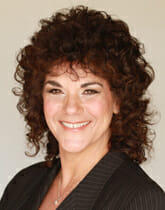 Podcast: Play in new window | Download
Connie's motivational quotes for today is by – Eleanor Roosevelt
"Learn from the mistakes of others. You can't live long enough to make them yourself."
Check Out These Highlights:
As I reflect on my 39 years in sales I can easily say which of the people I reported to were quality leaders and which had no business leading a human. My first 19 years in corporate were an eye-opener and I think one of the catalysts that pushed me to open my own business. During that 19-year corporate stint, I had 8 bad managers and 1, yes only 1, who was truly a thoughtful leader. He knew how to leverage our entire teams' strengths and partnered us accordingly to our skill sets helped us accomplish more together. He was kind, respectful, brilliant, fair, and always wanted to hear from our team.
So why does a recent Gallop poll say that 70% of Americans hate their jobs specifically because they feel they have the boss from hell? Why are we getting it so wrong?
About Jennifer Leake:
Jennifer launched Assessment Pros after a career in Pharmaceutical Sales as an award-winning National Sales Manager and Sales Trainer. She believes you can't train your way out of a bad hire, and the best products, sales processes, and tools won't produce results if you don't have the right people on the job.
For over 25 years, she has shown leaders, especially in sales, how to make better hires, understand employees better, and provide regular, ongoing feedback to salespeople. The results are new employees are productive sooner, and current salespeople stay and produce. She's certified in a variety of assessments, including Emotional Intelligence. Her medical training makes her a great diagnostician to help prevent and treat "people problems" in a company that lower job satisfaction, performance, and profits.
How to Get in Touch With
Website: http://www.assessmentpros.com/
Podcast Website: http://www.saleshiringstraighttalk.com/
Email: [email protected]
Free Gift – Emotional Climate Index:
Free eBook – 6 Mistakes When Interviewing & Hiring: http://assessmentpros.com/sales-leaders
Stalk me online!
Website: https://whitmanassoc.com/
Connie's #1 International Bestseller Book – ESP (Easy Sales Process): 7-Step to Sales Success: https://whitmanassoc.com/resources/
Download Free Communication Style Assessment: www.whitmanassoc.com/csa
Subscribe and listen to the Changing the Sales Game Podcast on your favorite podcast streaming service or on YouTube. New episodes post every Monday on webtalkradio.net – listen to Connie dive into new sales and business topics or problems you may have in your business.