Listen:
068. Dr. Dale Caldwell – The Importance of Entrepreneurship to the Economy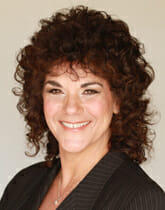 Podcast: Play in new window | Download
Connie's motivational quote today is by – Paul Ryan
"Behind every small business, there's a story worth knowing. All the corner shops in our towns and cities, the restaurants, cleaners, gyms, hair salons, hardware stores – these don't come out of nowhere."
Check Out These Highlights:
I'm asked all the time, why I started my business. For me, it was about gaining control over my time, income, and choosing to serve others in a bigger way.
Over the past 20 years working with corporate clients as well as business owners directly, it has become clear to me that owning a business is a calling. We choose the uncertainty of a steady paycheck, market fluctuations, new technology, and the list of uncertainty goes on. So why do we choose that path?
Dr. Dale and I are going to dig in and discuss the challenges small businesses face and the future of entrepreneurship.
About Dr. Dale Caldwell:
Dr. Dale is the executive director of the FDU Rothman Institute of Innovation and Entrepreneurship. He has become an important voice for entrepreneurship in NJ. He graduated from Princeton University, received an MBA from the Wharton School, and a Doctorate from Seton Hall.
How to Get in Touch With
Website: https://www.fdu.edu/academics/centers-institutes/rothman/
Email: [email protected]
Stalk me online!
Website: https://whitmanassoc.com/
Connie's #1 International Bestseller Book – ESP (Easy Sales Process): 7-Step to Sales Success: https://whitmanassoc.com/resources/
Download Free Communication Style Assessment: www.whitmanassoc.com/csa
Subscribe and listen to the Changing the Sales Game Podcast on your favorite podcast streaming service or on YouTube. New episodes post every Tuesday on webtalkradio.net – listen to Connie dive into new sales and business topics or problems you may have in your business.