Listen:
BARBIES 4 BLOKES: The Ultimate Celebrity BBQ Cookbook by  Julianne McLean and Mark Lynch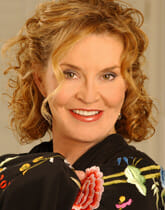 Podcast: Play in new window | Download

"I love how the men stand around cooking the barbi while the women have done all the work beforehand doing the marinade and making the salads and then everybody says, 'What a great barbie!' to the guy cooking. A barbecue is just the ultimate blokes' pastime, isn't it?"
-Curtis Stone, Celebrity Chef
Let's face it, men like to barbecue because men are attracted to cooking where danger is involved.

In this eclectic assortment of BBQ recipes from around the world by some of our favorite celebrities and Australia's iconic airline, Qantas, there's something for everyone. A bloke's ultimate B&B (Barbecue and Beer) guide.

The recipes are easy and delicious with tips for the barbecues in the book from some of our celebrated international air chefs. Many contributors to the book are Australian icons who give back and are sensational role models.

Every conceivable, mouthwatering favorite is here (plus a few surprises). Just add friends! And speaking of friends…
DONATION TO A WORTHY CAUSE: All of the profits from the sales of Barbies 4 Blokes go to the Black Dog Institute, a proudly independent not-for-profit medical research institute for the treatment of mental health.

This unique BBQ cookbook would certainly make an exotic gift for the Cook, Chef, or Grill Master plus you contribute to a worthy cause.