Listen:
A Little Birdie Told Me by Lorraine Burkey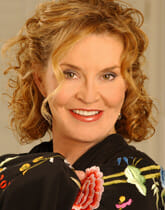 Podcast: Play in new window | Download

Where did these poems come from?
I really couldn't say.
A little birdie told me,
So, I can remember it that way.
The author has been thinking in rhymes since she first penned a poem to her high school sweetheart decades ago. It is a rhyming poetry book all about spreading kindness
A Little Birdie Told Me is a volume of poetry that shares one woman's lyrical perspective on life, its roadblocks, its triumphs, and why the roads we take are our own choice.
In her first collection of poems, the poet reminds all of us of things we once knew but somehow lost along our way through life. While encouraging us to accept that we are all human, Burkey reflects on tragedies, struggles, victories, life lessons, nostalgia, and a variety of experiences and emotions.
Throughout her debut volume, she not only reflects on her own journey, but also gently reminds us to spread kindness wherever we go. She also reminds us to stand up to bullies, to look forward instead of back, and to recognize the blessings in the seeds we plant.
Included are several Christmas poems that celebrate the holiday and express wishes for a peaceful year ahead.